About O'Briens Plumbing & Refrigeration
O'Briens Plumbing and Air Conditioning are a family run business that have been supplying the Wangaratta region for over 30 years with the biggest and best brands! We supply and install a range of solutions from gas heating, cooling (evaporative and refrigerated), wood heaters, hot water systems!

Company Director Stephen O'Brien has been operating in the Wangaratta region since the early 1990's, supplying and installing evaporative cooling and ducted gas heating systems.

Now over 30 years later, the team at O'Briens include a highly trained team of plumbers, refrigeration mechanics, electricians, and office / support staff. It is our goal to provide the best service and high quality of work to all jobs that we take on board.
Our Mission here at O'Brien's Plumbing and Refrigeration is to be the number one leading Plumbing and Refrigeration product and service provider in North East Victoria. We aim to achieve this by being reliable, providing high end professional service, quality products and leading industry advice.
At O'Briens Plumbing and Refrigeration, you'll find that you not only receive superior service but that someone is always reachable when you need us. We are here to help you in the good and the bad times.
OUR CORE VALUES:
Honesty: We value honesty as the key to a business' trustworthiness and integrity.
Respect:

We value respecting our customers' homes and businesses as if they were our own.

Reliable:

We value being a reliable company for both our customers and suppliers to be there when we say and to provide reliable service and products. 

Family Owned & Operated: We value being founded as a family business and incorporating strong family values in our business' standards and practices.
Professionalism: We value our conduct, quality, and service as defining who we are as professionals
Responsibility: We value taking responsibility for our customer's needs and the work we perform.
Reputation:

We value our reputation as licensed professionals, a local business, a fair and inclusive organization, and part of our community.

Safety:

We value the safety of all our staff and customers above everything else. 

Sustainability: We value long term, sustainable solutions to our customer's needs and likewise business practices that ensure our company is here to service them.
We Service All Makes & Models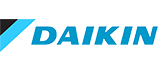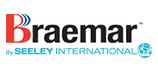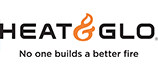 About Obrien's Heating Cooling & Plumbing