Gas Log Fireplaces
Gas log fireplaces are a great way to add atmosphere and elegance into any indoor or outdoor space without the hassle or mess of wood. Not only do they look great, they also create a warm inviting atmosphere and are also an easy and efficient not to mention cost effective way to heat your place, leaving winter outdoors where it belongs.

There are three options to choose from when choosing a Gas Log Fireplace:
INDOOR – we can replace old gas log fireplaces with new or create a new space for your gas log fireplace.
INSERTS – using an existing fireplace we convert it into a gas log fireplace by installing an insert model.


Why Choose Gas Log Heating?
Everyone loves a wood log fire but cannot decide on whether to natural wood log fireplace or gas log fireplace? Well, both are great options, but to help you with your decision we have put together a list of advantages and benefits of choosing a Gas Log Fireplace.
We hope the below list helps you:
Gas Log Fireplace Brands We Stock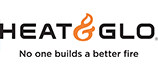 Take a look at our range of Gas Log Fireplaces....
Contact us for information on how we can help you with what you need and any questions you might have about our gas log fireplaces or any other fireplace. We have a heating solution for you.